35th Carolina Blues Festival Happening May 15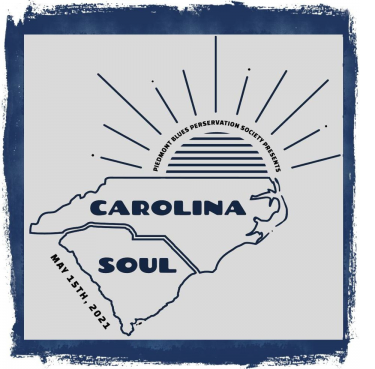 (GREENSBORO, NC) – Piedmont Blues Preservation Society (PBPS) hosts NC Blues Week May 9th-15th, 2021 featuring in-person, live performances and a film screening. The Carolina Soul theme carries through in the artist lineup (PBPS) for the 35th Annual Carolina Blues Festival, held Saturday, May 15th, 2021 at Lebauer Park in downtown Greensboro, North Carolina. "Carolina Soul is a reminder of who we are as Carolinians and that the soul of a people united are at the center of everything we do," said Atiba Berkley, PBPS President.
 
Johnny Rawls (Purvis, MS) is a soul blues legend — in fact, the term "soul blues" was invented to describe his music. With a career spanning more than 50 years, he's an internationally recognized, multi-award-winning recording artist, music producer, and songwriter. Johnny is mentioned on two markers along the Mississippi Blues Trail.
 
Roy Roberts (Greensboro, NC) career began at 14 years old when Solomon Burke took him under his wing after letting him sit in as a bass player and was soon handling the guitar chores behind Burke. Roberts subsequently picked up touring gigs with Eddie Floyd, "Little" Stevie Wonder, Dee Clark, and Otis Redding, while fronting his own band, The Roy Roberts Experience, on the regional club scene. 
 
The Phoebes (RTP, NC) perform a perfect mix of rock and blues and are one of the newest bands in the Southeast, launched into the spotlight by Kingfish reposting their cover of his 2019 Grammy nominated version of the classic, "Hey Joe."
 
Darryl Johnson (Marshville, NC) is a bass player, singer, songwriter, composer, and producer. He started with The Original Drifters but is well known for playing with The Neville Brothers, Bob Dylan, and Chairmen of the Board, and has performed and recorded with many more. He's returned to The Drifters and taking a day off touring to celebrate his roots in Carolina Soul.