Bluestock 2021 at Rockin' EZ Ranch Oct 30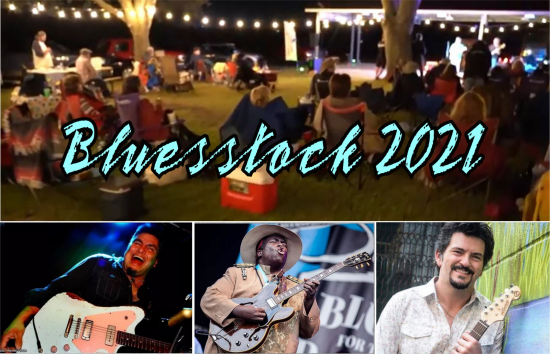 (BELLVILLE, TX) – Anni Eason and Barry Seelen have partnered with the Houston Blues Society to present the 2021 edition of Bluestock at the Rockin' EZ Ranch in Bellville, Texas, which has been in their family since the 1940's. Bluestock has changed with the times say Anni and Barry. "It started off as a private event for years for only friends and friends of friends, as family lives on this property and we all strive to keep it pristine for my amazing parents and those that live on the property."

Friday night Oct 29th they'll have an Outdoor Cajun Supper, and for the first time, music featuring Matthew Chauvin for those staying on the property!
 
Saturday Oct 30th acts will include Mike Zito, Jonn Del Toro Richardson, Eugene "Hideaway" Bridges, and more.

Bluestock 2021 is Halloween weekend, so costumes, onesies, hats and wigs are encouraged They'll also offer a Castle Tour led by one of their friends and longtime attendees. The music is always the star of the show, but make a weekend of it and camp out or get a room at various places in town or nearby. 
Campers may arrive at noon – and the Saturday music goes approximately 1pm-10 pm. 

Eat lunch at home or at one of the delicious places in town and pack your "cold" picnic dinner for later at Bluestock. They recommend sandwiches, cold chicken, meats and cheeses, crackers, etc. and a cooler with beverages, ice and cups. They'll have some bottled water on site. Bring a lantern or flashlight. No candles, campfires or grills allowed. Sorry, no pets allowed.

Please social distance and mask up if you're walking around or dancing. If you are seated and eating or drinking you can have your mask off just like every restaurant.