It's time to order your ad space in our
annual print magazine.
Dear Blues Artists, Bands & Labels,

Have you ordered your print AD in the annual 2021 Blues Festival Guide magazine yet?

Click Here for Ad Sizes and Prices

Now is the time to reserve your space.
Call or text today: 775-846-8238

(If you placed your ad order already,
please forgive this email!).

Keep your name, face, music and brand
out there before the blues community!


5 Good Reasons Why You Should Include a PRINT Ad in Your Budget


~ People love the magazine! The physicality. Getting their hands on it. It engages your senses: sight, touch, smell; the sound of the pages turning, sharing it with a friend.

~ Interesting and entertaining editorial by blues' top aficionados.

~ Your website, e-Guide and Facebook Ads with us are deeply discounted when your campaign is anchored with a print ad. ~ Thousands of bluesers read it online in digital format, also for free! We have an aggressive outreach program for our Digital Magazine (your ad in our print magazine, is automatically in the digital version at no up charge).

~ The Magazine is also available to millions through two electronic newsstands: Magzter.com and Issuu.com

~ The print and digital versions of the magazine have a long shelf life and are read and re-read throughout the year.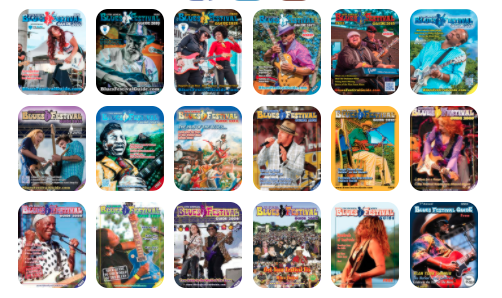 We make it easy, affordable and fun!
We'll even make your ad for you at no additional charge

Ad deadline: May 5

You don't want to miss out on this once-a-year marketing opportunity!
Ad sizes for every budget.

Click here for complete MEDIA KIT including digital options

Call your sales rep today to brainstorm and find out what
discounts & package deals we have available:
Main office: 707-630-3304
Text/WhatsApp: 775-846-8238

Kaati, Cheryl, Michele, Tom, Heather, Goran and Irene




RBA Publishing IncArcata, CA707-630-3304Email – Website