Louisiana GRAMMY Celebration Honors State's Music Legacy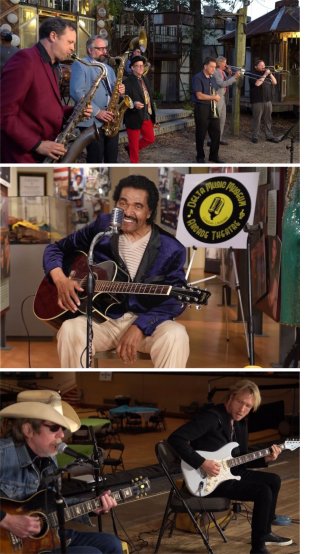 The Louisiana GRAMMY® Celebration features performances by Louisiana GRAMMY nominees in partnership with the Louisiana Office of Tourism. The virtual event highlighted Louisiana's long list of 2021 GRAMMY nominees and featured appearances from blues great Bobby Rush, brass band New Orleans Nightcrawlers Kenny Wayne Shepard with Buddy Flett and Sweet Cecilia.

You can watch as they perform from different iconic attractions throughout the state.

In addition to enjoying performances by these talented artists, you will learn a little history about the culture and music of Louisiana, and the role some of these venues have played in both.

Watch the 30 minute celebration on the GRAMMY Museum's official streaming service. The video will be free and all-access for anyone who clicks into COLLECTION.live for 30 days after each event.
 
Stay tuned for more special content from the 2021 GRAMMY Week events, including the 63rd GRAMMY Awards airing live on CBS this Sunday, March 14.