M.C. Records Special Playlist for Women's History Month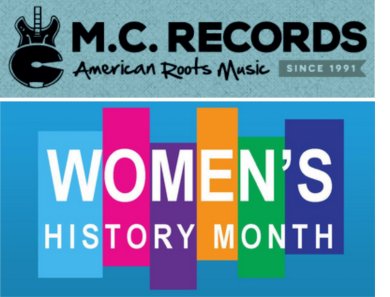 (NORTHPORT, NY) – M.C. Records has curated a special 16 song playlist/download for Women's History Month from its releases.
 
"Looking back, I have had the honor to work with so many amazing women," President of the label Mark Carpentieri says. "They have inspired me and so many others with their strength and talent. It wasn't easy putting 16 tracks together, I could have easily done twice as many songs. The WHM playlist includes Marcia Ball, Joanna Connor, Debbie Davies, Kelley Hunt, Janis Ian, EG Kight, Marie Knight, Danya Kurtz (Spotify only), Maria Muldaur, Odetta, Madeleine Peyroux, Ann Rabson, Bonnie Raitt, Phoebe Snow, Angela Strehli, and Susan Tedeschi.
 
You can listen to the playlist on Spotify.
 
In 1980, a consortium of women's groups and historians, led by the National Women's History Project (now the National Women's History Alliance), successfully lobbied for national recognition. In February 1980, President Jimmy Carter issued the first Presidential Proclamation declaring the Week of March 8th 1980 as National Women's History Week. Subsequent Presidents continued to proclaim a National Women's History Week in March until 1987 when Congress passed Public Law 100-9, designating March as "Women's History Month."
 
Find more information on Women's History Month here.