Mississippi Hills Alliance Helps Support Hill Country Blues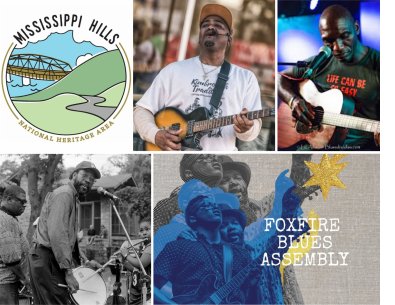 (TUPELO, MS) – The Mississippi Hills Heritage Area Alliance approved $116,615 in community matching grants during its quarterly board meeting this week. Thirteen grants were distributed to nine counties in the Mississippi Hills National Heritage Area.
 
Among them are:
– Marshall County – The Holly Springs Community Development Corporation/Sons and Friends of Junior Kimbrough who were awarded $4,965 for the Annual Kimbrough Cotton Patch Soul Blues Festival, an event celebrating the musical legacy of David "Junior" Kimbrough.
– North Mississippi Hill Country Picnic Inc. was awarded $5,000 to support the production of the 2021 picnic, which showcases Hill Country Blues.
– Foxfire Ranch/Holly Springs Community Development Corporation was awarded $20,000 for the Foxfire Blues Assembly, a vehicle for nurturing, connecting and supporting the next generation of Hill Country Blues musicians.
– Panola County – The R.L. Boyce Picnic was awarded $2,500 for a two-day Hill Country music workshop, "Walk Like a Big Blues Mane."
– Tippah County – The Ripley Main Street Association was awarded $9,600 to fund Phase II of the Mississippi Hill Country Blues Alley.