Montana's Magic City Blues Aug 5-7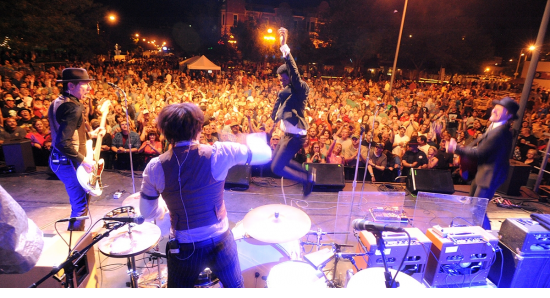 (BILLINGS, MT) – This summer, on August 5, 6 & 7, downtown Billings will host the premier music festival in Montana – Magic City Blues. Two blocks of Montana Avenue will shut down and transform into an intimate, urban setting that rivals those in Seattle, Denver or New York City.

"We've had people come from as far away as Australia" says Pam Goodridge, producer. "It's amazing how the word gets out if you deliver a quality experience to people."
 
Magic City Blues has attracted thousands and thousands of music fans from all across the country to Billings – Montana's largest city.
 
"It's hard to beat sitting outside on a warm Montana evening sipping a frosty cold beverage and listening to the best music in the world!" says Goodridge.
 
Magic City Blues, an urban music festival in a rural state, is a signature event for the City of Billings and the State of Montana. We are proud of our natural Montana hospitality, unique setting, fabulous lineups, and the appeal of The Last Best Place. 12 bands on 2 stages. Our 2021 Artist Line-up:  Keb' Mo', G. Love & The Juice, Larkin Poe, Samantha Fish, Anthony Gomes, Mike Farris, Kevin Burt, John Roberts Y Pan Blanco, Daniel Kosel & Madrona Road, Jessica Eve, Free Spirit Soul, Willy G.
 
For tickets, call 406-534-0400 purchase on our website.
Like us on Facebook.