The Last Soul Company: The Malaco Records Story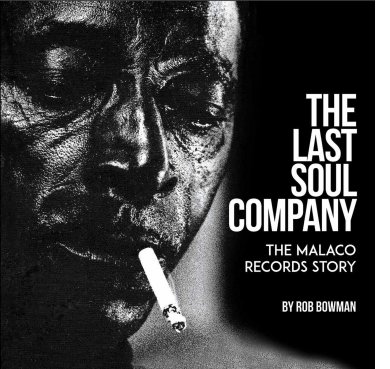 The Malaco story may be one of the greatest, and certainly the most improbable, of any independent record company in the history of American music. Record industry wisdom would suggest that starting a label in Jackson, Mississippi was a losing proposition from the word go. Yet, that is exactly what Tommy Couch, Sr., Mitchell Malouf and Wolf Stephenson decided to do in 1967.

Fifty years later, Malaco is the largest and most important black gospel label in the world. In the 1980s it was also the primary exponent of the soul blues genre that then ruled southern black radio. By that point Louisiana record man Stewart Madison had bought out Mitchell Malouf. A decade later Tommy Couch Jr. joined the business, becoming president in 2012.

A half century since its humble beginnings, Malaco remains the longest standing fully independent record company in American music history. The tiny upstart label that was affectionately dubbed The Last Soul Company in the 1980s has managed to outlast Motown, Atlantic, Chess, Stax, Sun, Ace and all the rest of the great indie labels that recorded and marketed the majority of great African American music.

Based on dozens of interviews, in The Last Soul Company, Grammy Award winning, 2020 Keeping the Blues Alive Lifetime Achievement Award by the Blues Foundation writer Rob Bowman weaves together the tale of a half century of Malaco soul and gospel productions, discussing the careers and the hit records of such seminal Malaco-based artists as Bobby Blue Bland, Z.Z. Hill, Johnnie Taylor, the Jackson Southernaires, the Mississippi Mass Choir, the Caravans, Vanessa Bell Armstrong, LaShun Pace, Rev. F.C. Barnes and dozens of others.