Willie Mitchell & The Music of Royal Studios Exhibit through Feb 2022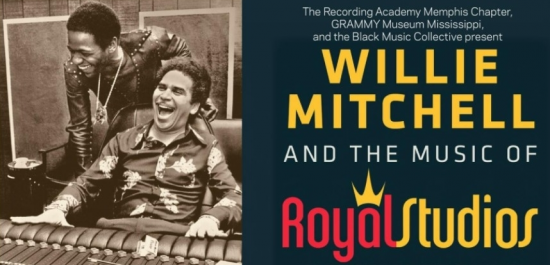 (CLEVELAND, MS) – In partnership with Memphis Tourism, the exhibit, titled Willie Mitchell & The Music of Royal Studios, is a collaboration between the Mississippi Museum and Memphis-based Royal Studios, and tells the story of the iconic studio—one of the oldest in the world that continues to operate today—and the late Willie Mitchell, who ran the studio and produced many artists on its label, Hi Records. On display through February 2022 at Grammy Museum Mississippi (800 W Sunflower Rd., Cleveland, Mississippi), the exhibit features artifacts from Royal Studios and Hi Records artists.

"Willie Mitchell and Royal Studios played such an important role in developing the Memphis soul sound. And today, as one of the oldest still-operating recording studios in the world, Royal Studios continues to bring us music by such contemporaries as Bruno Mars and John Mayer. We're thrilled to be able to share this important piece of music history with our visitors," said Emily Havens, Executive Director.

The building that Royal Studios and Hi Records reside in today was originally built as a movie theater in 1915. Converted into a studio in 1957, Royal Studios—home of Hi Records and the Hi Rhythm Section—grew from a minor rockabilly studio into one of the most successful producers of soul music worldwide. https://www.grammymuseumms.org/exhibits/willie-mitchell-and-the-music-of-royal-studios

You can also checkout this video featuring interviews with Boo Mitchell and Grammy winning artists and producers and more.